How we Help you Build a Financial Corpus for your Special Child
Define
Defining goals for your
special child and family.
Estimate
Estimating the
corpus required.
Invest
Making the right investments
to achieve the corpus.
The Special Needs Children Podcast
Stay tuned here to learn how to parent a special needs child, from Ms. Chitra Iyer.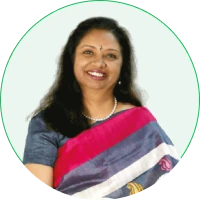 Chitra Iyer
CEO at My Financial Advisor, Trustee at Forum for Autism
Paused
How to plan for your child's financial future?
Episode 1

How to plan for your child's financial future?

20 mins